weymouth's premier chinese restaurant!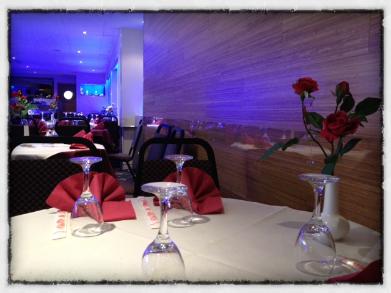 About Us
MING WAH WEYMOUTH : We are a family run business and now in our 25th year. We specialised in providing good wholesome, freshly cooked chinese food derived from a variety of cuisine ranging from cantonese, szechuan to malaysian. We may be small but we have served a spectrum of customers ranging from visiting dignitaries, food critics, olympians and many others both local and from all over the world.
Visit Us
Our menu is quite extensive and offers plenty of choice. Do come and visit us whenever you are in Weymouth and experience the hospitality we have to offer including our glorious food. Reservations are advisable as we do get very busy at weekends.
E v e n t s
For the Chinese New Year event 2024, details to follow in due course or follow us on Facebook.
S o c i a l M e d i a
Follow us on Facebook, Search "Ming Wah Chinese Restaurant".
New Opening Hours
Our "dining-in" dinner service is currently OPEN now. We continue to offer both takeaway and deliveries service - order on-line or telephone. Our usual opening hours are now 16:45 to 22:30 hrs 6 days a week. Last orders 30 minutes before closing. We remained closed for lunches until further notice.
Please note we are closed on MONDAYS (but we are open on Bank Holiday Mondays).
History
The restaurant started more than 40 years ago by Ming and Wah (a husband and wife team) hence the name Ming Wah. In 1998, both Ming and Wah decided to retire and the restaurant was subsequently taken over by Tang and Queenie (another husband and wife team) who stayed true to the original roots of the restaurant and continued to run the business with both equal passion and dedication.
Testimonials
".. one of the best, if not the best, chinese restuarant this side of Dorset, a hidden gem." -- Keith Miles, Birmingham
".. visited many times it's a firm favourite and always serves delicious food freshly prepared.." -- BrightonLainey, TripAdvisor